Evolutive
Date Published: December 2021
Website Design
Branding
Motion Design
Digital Marketing
Evolutive is an established leading CRM software solution for public and private sector organisations throughout the UK. The system is used by Local Authorities, Local Enterprise Partnerships, Growth Hubs, Chambers of Commerce, business support organisations and more. 
Evolutive required a brand identity overhaul and new online presence. We work alongside the team at Evolutive to keep the website, branding and marketing materials consistent and up date.
Whilst a lot of our website enquiries were based on word of mouth and recommendation, we needed a better website to showcase the product and increase our rankings on search engines. The team at ALCM did exactly that.
We undertook an entire brand refresh for Evolutive to modernise the look and feel in line with their market leading solution. The new branding and colour palette has strengthened the brand and was rolled out across existing marketing collateral.
Following the brand refresh, we re-designed and developed the Evolutive website to better reflect their industry solutions. After a review of the website, we concluded the site needed to move from being feature focused to industry focused, which has resulted in a significant increase in organic enquiries due to the improved structure.
The new website better reflects the market leading product and highlights how it is used across wide ranging organisations from Local Authorities to Chambers of Commerce.
We continue to work with the team across their digital marketing and internal design needs.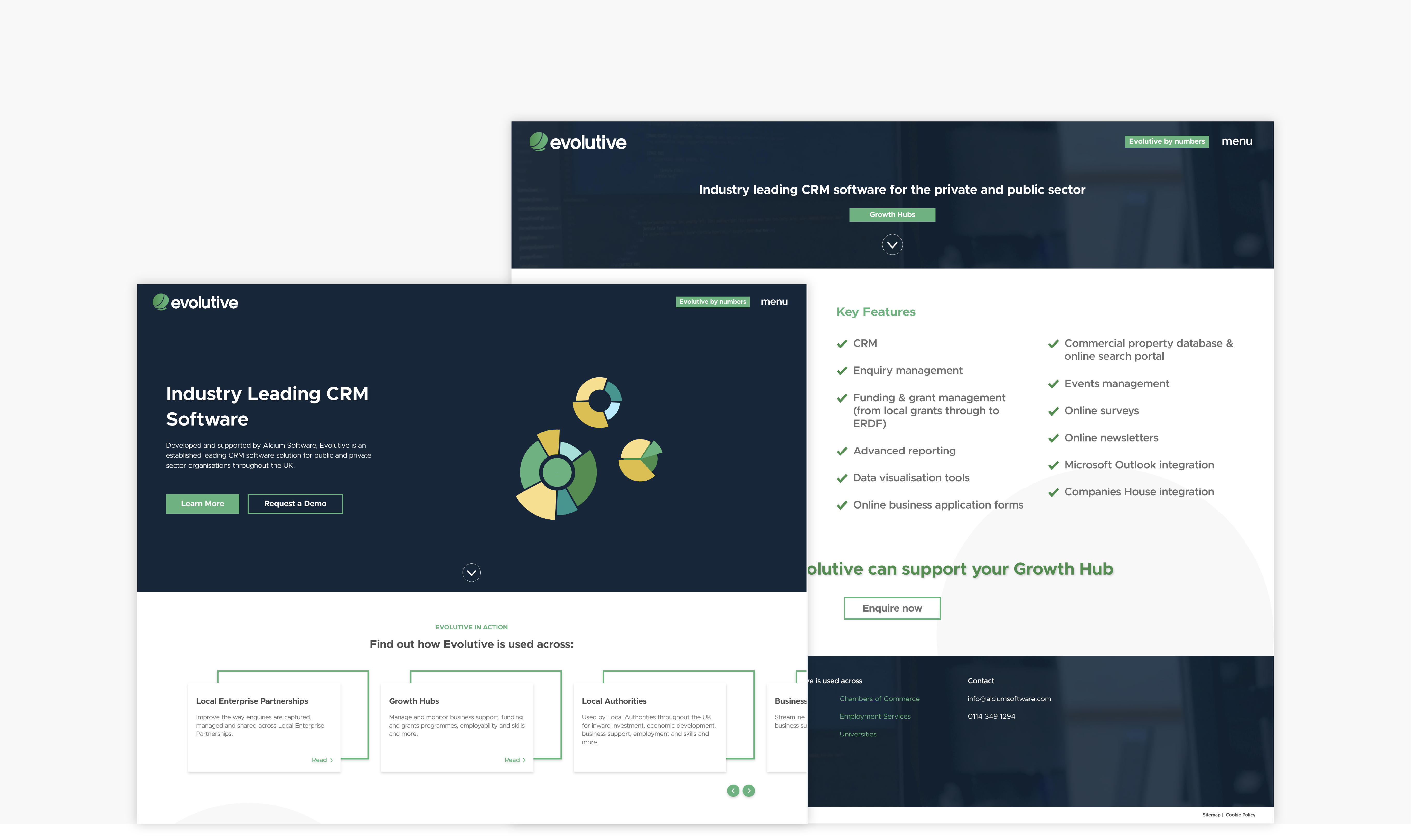 We've used and continue to use ALCM Design for our branding, marketing materials, website management, business cards and more. Overall we're delighted with ALCM Design and their services, and we look forward to working with them for many years to come.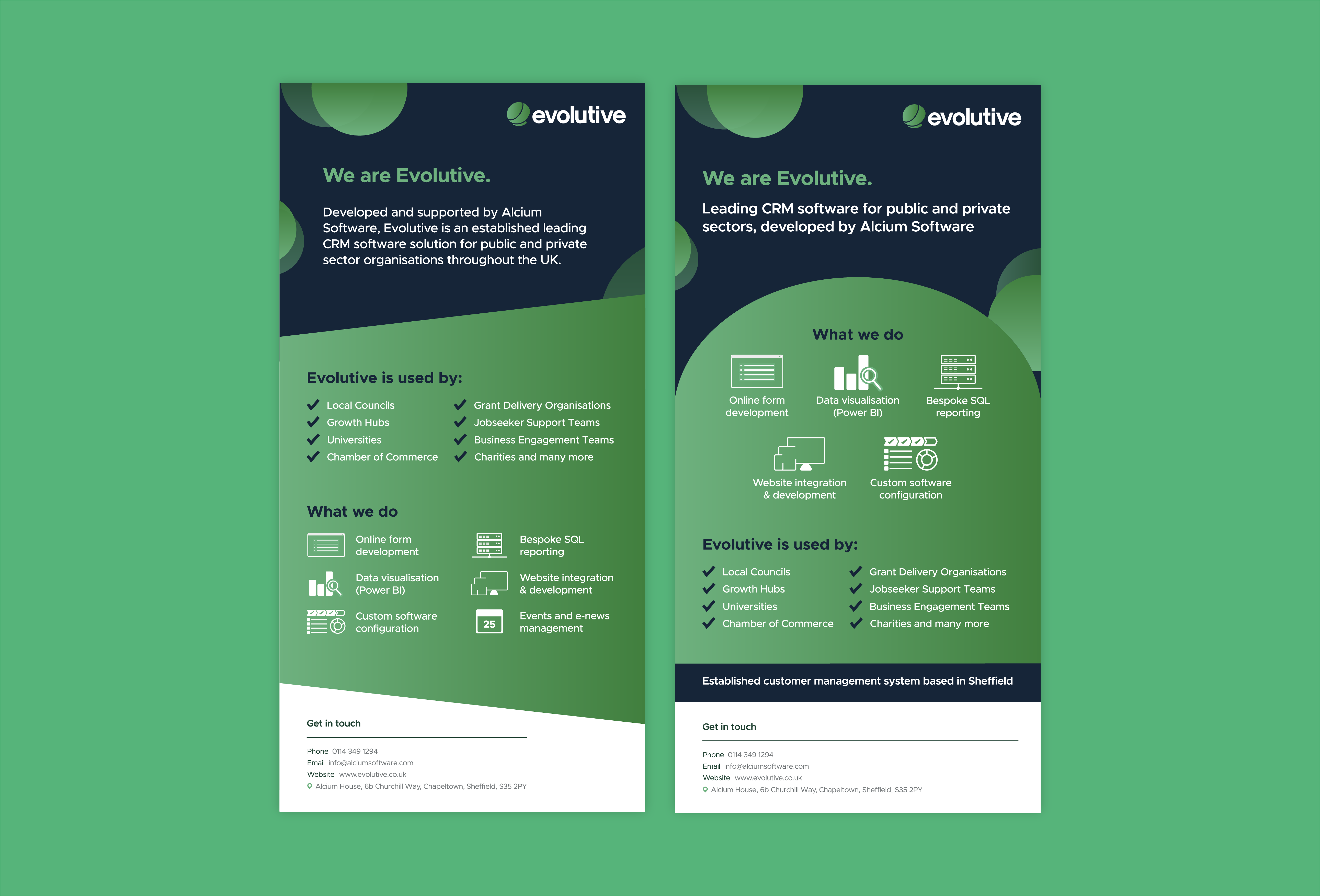 Project Summary
Client: Evolutive
Industry: Technology
Results: Increase in organic enquiries, modernised website design, improved target audience user journeys, expansion of brand and brand assets
Return to portfolio
Visit Site
Have you got a project in mind we can help with?
Get in touch